The bedroom. Your sanctuary, refuge from the craziness, place to rest your head and recharge. If you are anything like me, your bedroom, particularly your bed, is that final spot at the end of the day where you just get to unwind.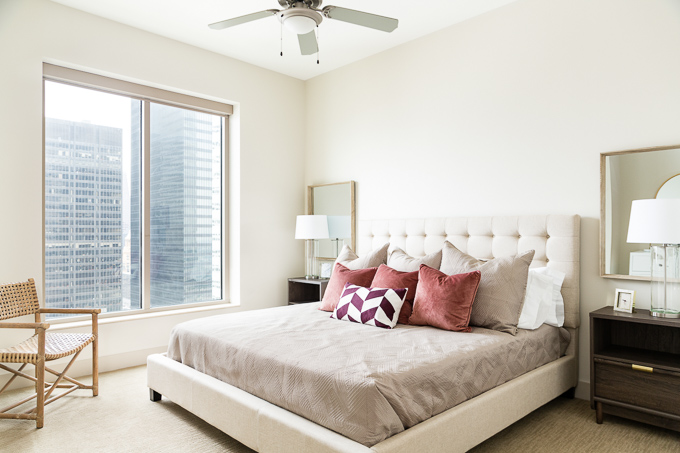 So how much would you spend to achieve that zen moment at the end of each day? Of course there are a lot of factors that have nothing to do with furniture that can get you to that zen feeling but I know for me, when I feel like my room is put together, I feel more put together!
The nice thing about furnishing your bedrooms is that a minimal bedroom can be just as beautiful as one chocked full of accessories, drapes etc. If I was to suggest one thing you splurge on it would be room darkening window treatments! No one wants to be woken up with the sun!